Written by Toney Orr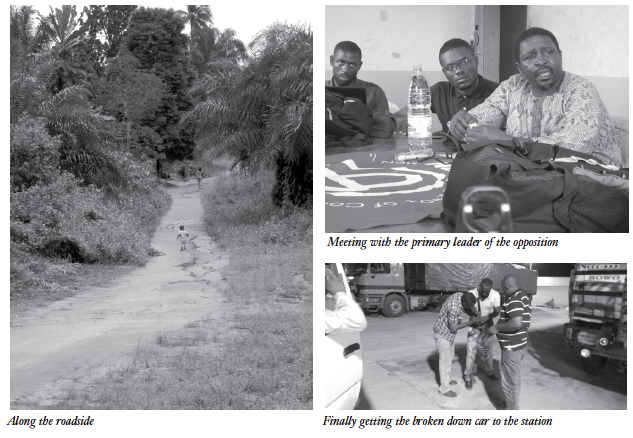 During my stay in Cameroon for the International Organizing Forum, I realized that the problems for workers and labor are pretty much the same everywhere. In Cameroon, union participation and organizing is small and, in some cases, almost non-existent. After meeting with various representatives from different organizations like Oum Eloi, the vice president of a union for primary teachers in one of the Catholic school districts in Douala, we learned about the difficulties of just being heard. It is even more difficult to bargain or negotiate for better wages, benefits and improved working conditions. The union, which has only been in existence for about four years, has been met with resistance and continuous setbacks. There have been approximately sixty-five elected delegates that were either suspended or fired for union participation. During our conversation with Brother Eloi, we did learn that some suspensions were lifted for a few delegates, but at the time of our meeting they had yet to return to work even though management agreed to reinstate them. We also learned that, with the exception of workers at the port and shipyards of Cameroon which has three different unions in existence, labor unions are not commonplace. However, sixty percent of formal workers are members in the National Federation Union. The amount of influence and power this union has to make demands and changes for its workers is debatable. In other meetings we discovered that there is a small public service union, but participation is low.
The ultimate enemy of all workers whether here in the United States or in Cameroon is FEAR! The fear of speaking out! The fear of standing up! The fear of not being able to provide for yourself and family is the same everywhere. This fear is a tactic of old and is still being used against all workers no matter where they live.
Toney Orr is Arkansas State Director of Local 100, United Labor Unions