Written by Mary Rowles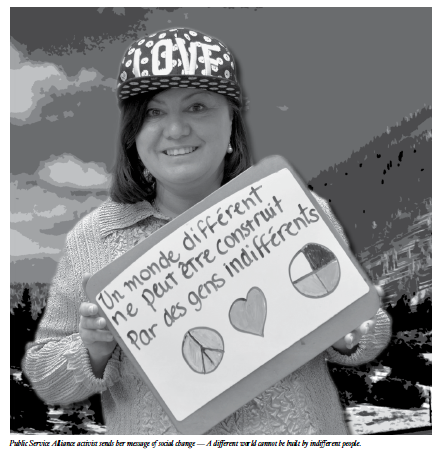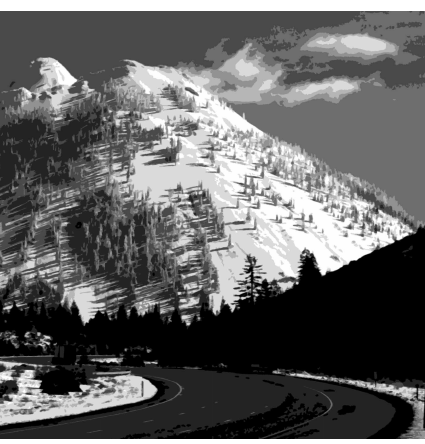 "We have described for you a mountain. We have shown you the path to the top. We call upon you to do the climbing."
Senator Murray Sinclair, Ojibway leader, former Manitoba Justice and chair of the National Truth and Reconciliation Commission, issued this challenge to Canadians in the summer of 2015 as he released the commission report into Canada's shameful residential school system for Aboriginal children.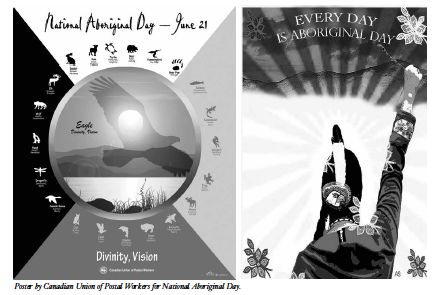 During the seven years of hearings, it was almost impossible to miss hearing on the nightly news, indigenous witnesses weeping inconsolably for loss of family, language, culture, dignity and hope. Person after person spoke about the hunger, the physical, psychological, emotional and often sexual abuse they endured at the schools.
The commission was only one several national self-examinations held over the past 30 years but it reached farthest into the Canadian psyche. It's meant taking a hard look in the mirror but in 94 calls to action, the Commission also pointed Canadians towards the future, and towards a new relationship between Aboriginal and non-Aboriginal people. It has called upon Canadians from all walks of life to build new relationships with Aboriginal people, founded on a different understanding of property and ownership, and to build a just and equitable society.
Well, Canadian unions are all about working for equality and social justice so it's not surprising to find many unions have been taking steps along the path.
Union webpages are awash with posters and statements of solidarity, especially on June 21, National Aboriginal Day. Aboriginal elders open labour conventions and conferences. Meeting rooms at union HQs have been renamed in Ojibway, Cree, Inuktitut, Nuu-chah-nulth or other languages. Everyday meetings often don't start without acknowledgement of the first nations on whose traditional territory the meeting is being held.
This could all seem like so much wallpaper, if stereotypes about Aboriginal people weren't so corrosive. It will take a lot of "preparing the ground "with union members to achieve broad social change. Even a solidarity statement that recognizes Aboriginal people, and values their contribution runs very much counter to popular opinions.
Still, validating culture is now common in contracts as diverse as Alliance agreement with Nishnawbe Aski Police Service Board, or the Steelworkers contract with Placer Dome mines. Standard clauses guarantee Aboriginal members the right to pursue ceremonial or tradition economic activities like hunting, fishing, or rice harvesting without loss of seniority.
Unions have also adapted internal procedures, like grievance and arbitration to integrate Aboriginal processes to resolve conflict and restore harmony.
A UNIFOR agreement with Dilico Anishnabek Family Care in Thunder Bay, for example, allows a griever  to invite an elder to provide "wisdom, guidance, and assistance" in resolving the grievance. Similar provisions in the contract between Waasengilzig Nanaandawe Iyewigamig and the Ontario Nurses Association, allow a griever to request a community member as mediator or decision –maker on their case.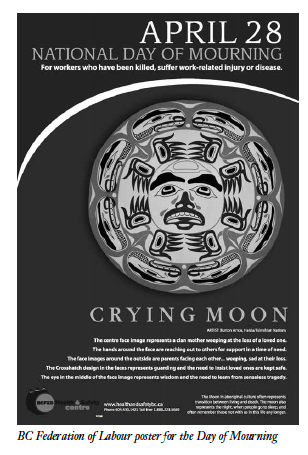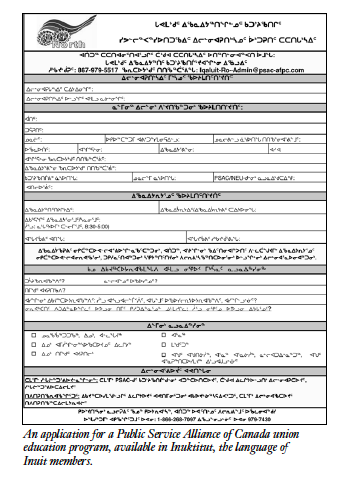 In a Steelworkers' agreement with Keno Hills Mine in the Yukon, the Chief of the nearby Nacho Nyakdun Band gets notice of any grievances and both parties agreed to consider the chief's recommendations and advice.
But the call for new relationships seems a bit stalled in the healing circles, and one- off leadership conferences with the words " building bridges" in the title.
Certainly many unions and federations have set up Aboriginal councils, committees, caucuses, and round tables ---and these are important congregational opportunities.
But then there aren't many Aboriginal union members anyway. So while any opportunity to self organize within union structures is useful, an Aboriginal council meeting a few times a year or a biannual conference is not likely to be upsetting the power balance any time soon.
The small number of Aboriginal people in unions in part reflects high rates of Aboriginal unemployment. There have been organizing successes in health, education and child protection in particular as these services have moved to Aboriginal authorities. But organizing in Aboriginal workplaces has its own complications, and as it happens Aboriginal employers aren't any more enthusiastic than other employers when the union comes knocking.
In some instances though, reconciliation efforts have put union recognition on the table.
The Ontario Public Service Employees' Union (OPSEU ) recently signed a memorandum with the Mississauga of the New Credit First Nation. It's a result of the union's ambitious and energetic reconciliation activities. The memorandum explicitly supports first nations jurisdiction and sovereignty and establishes organizing as a joint priority on and off reserve.
The BCGEU, organizing at the Xyolhemeylh (Fraser Valley) Aboriginal child and family services agency, found itself engaging elders to discuss the unit's bargaining goals and rationale for demands. But the power relations on reserve, not to mention band politics, can add a layer of complexity that is insurmountable in an organizing drive. That's not to say that unions have been shy about using political factions. At Pine Acres, a long term care facility operated by Westbank First Nation, when contract talks hit an impasse over contract- stripping, and the employer's refusal to adopt an employment equity program at the facility, the union appealed to the women elders, whose moral authority helped end the lockout.
Some of the most successful work of reconciliation has been advocacy for improved public services —an activity that is second nature for Canadian public sector unions.
The Public Service Alliance of Canada supported an Aboriginal campaign #wedonotexpire demanding an end to an annoying federal requirement that Aboriginal people renew status registration every 5 years.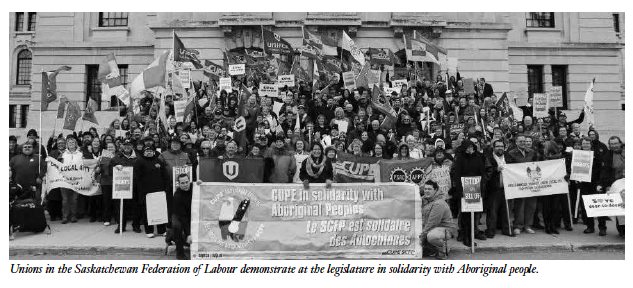 The BCGEU Closing the Circle campaign created tremendous public pressure on the BC provincial government to improve services for vulnerable Aboriginal children, youth and families in a system that has been culturally unsuitable, under-resourced, and understaffed. The final report contained a forward penned by Grand Chief Stewart Phillip, President of the Union of BC Indian Chiefs, and was endorsed by other Aboriginal leaders.
An increasing number of coalitions have united environmentalists and private and public sector unions behind indigenous campaigns. The BC Teachers' Federation, Unifor, BCGEU and others joined 130 First Nations in the Yinka Dene Alliance opposed to the Enbridge Gateway Pipeline.
Some heavy lifting on sharing the benefits of development was started quite a few years ago by private sector unions on large development projects.
Steelworkers contracts with employers at Voisey Bay, at Keno Hill Mines, and Cameco in Saskatchewan; and the IWA with Niigaani Enterprises, all contain detailed language establishing preference for Aboriginal workers in promotion, training, apprenticeship or transfer, and recall. It was significant to have provisions that set aside seniority in the interests of Aboriginal workers.
Employment equity language can now be found in agreements as diverse as York University and its Faculty Association, the Professional Association of Canadian Theatres and Actors' Equity, OXFAM and CUPE, or Manitoba Hydro with IBEW.
But it's the rare agreement that involves Aboriginal people in the planning from the outset or in the implementation or assessment. And it's not clear what has actually been accomplished through these agreements. Of course there are also unresolved contradictions most evident when there are clashes over the developments themselves.
Take for example the hydro-electric mega-project at Muskrat Falls, Labrador, being constructed by Nalcor Energy -- a corporation owned by the government of Newfoundland and Labrador. In project labour contracts signed with this employer, the Resource Development Trades Council, and other unions inserted meaningful employment equity language including priority hiring, training and apprenticeship programs for Innu on whose territorial lands the reservoir will sit.
But two other Aboriginal peoples in the area are opposed to the project in its current form. Inuit downstream from the dam on the Lower Churchill River believe that engineering defects threaten their lives and livelihood. The Inuit government of Nunatsiavut has unsuccessfully demanded changes in the reservoir construction to prevent the release of toxic methyl mercury into the downstream food web. They also protest that the reservoir as planned will be too heavy in one area and that the dam will collapse, flooding their communities. Land Protectors blockaded the site last year, delayed construction for 3 months, have gone on hunger strikes and been arrested for their troubles.
In case anyone missed the point, Inuit protesters held signs saying So in the narrow field of contract rights, building trades have done the right thing, using power at the bargaining table to open opportunities for the marginalized. But there is no indication they addressed any of the larger issues raised by the project, or supported Inuit in their campaign against the environmental and health dangers.
A similar uneasy situation exists on the West Coast, where another controversial hydro-electric megaproject, the Site C dam, is under construction. When completed, it will flood 100 kilometres of the Peace River Valley. Bands in the Treaty 8 Alliance are opposed to the construction because it will flood hunting areas, fishing grounds, and burial sites. The BC Building Trades Council loudly supports the controversial project. But at the same time in different meeting halls, the building trades have been working hard in an honest effort to figure out what reconciliation means.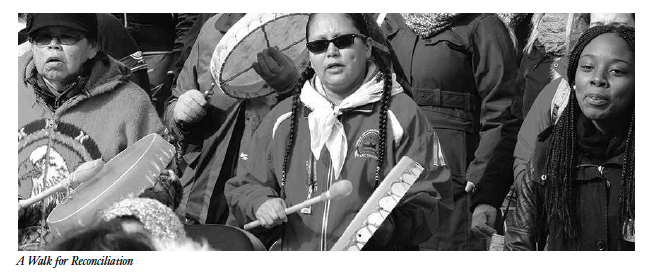 At their convention last fall, the BC Building Trades Council agreed on a three-point plan that every one of the 14 member unions will put before their membership. It commits them to take on discrimination and racism on worksites and to educate members and staff on indigenous constitutional law and land title. They also promise to address barriers real and perceived (sic) that have prevented indigenous people from participating fully in their local economy. Notwithstanding the residual sulkiness in that text, this could mean real change for Aboriginal workers who need access to trades training and apprenticeship, to unions and to jobs.
But what's missing from this and even the most detailed employment equity programs is involvement of Aboriginal people and their representatives in planning, development and implementation.
Even well-intentioned unions seem to be operating in labour's default position--doing good deeds for other people, when more lasting reconciliation would mean applying an organizers' approach to social change-- empowering others to determine their own goals, and take their place at the table.
Canada's international commitments will soon force everyone, including unions to think deeper and go farther towards reconciliation.
The country signed on without exception or quibble, to the United Nations Declaration on the Rights of Indigenous Peoples. One section, Article 26, stipulates indigenous peoples have the right to "own, use, develop and control the lands, territories and resources they possess by reason of tradition, ownership or other traditional occupation or use."
This has very broad implications given that 89% of the Canadian land mass is owned by or claimed by the Crown (provincial or national governments) and is leased out for logging, and for mineral, oil and gas extraction with non-Aboriginal people making the decisions and claiming almost all of the benefits.
Reconciliation demands changes that will honour and breathe life into articles like these. And this is at the heart of what the Commission has demanded —a change in the understanding of property and ownership, and a change in the power relationship between Aboriginal and non Aboriginal peoples.
So far unions have done good work as far as recognition, acknowledgement, validation, and cooperation -- but not power sharing. Power sharing is a hard one, since workers and their unions haven't had much say in economic development, in corporations, or in job creation. And, any power workers do have, they've fought very hard to get.
As Grand Chief Steward Philip has said pointedly "Reconciliation is not for wimps". So now unions are called to think deeply about what role we can and should play in building authentic relationships. We should appreciate the forgiveness, and the patience we are being shown. Our task is to bring equality and justice to a nation founded on exploitation. We may find that there are victories for all working people in that transformative change.
During an Organizers Forum trip to South Africa one of the Durban activists we met recounted how as a young man he had been arrested and brutally interrogated. In the post-apartheid years he often saw his interrogator driving around town. And the organizer made a point of smiling broadly and giving a big old wave in his direction; just to say "I survived!" The former interrogator would turn tail and head swiftly in the other direction.
Aboriginal people at the moment are giving Canadians a big ol' wave. And although Canadians -- and union activists in particular -- are not turning away in shame, we need to do much more than just wave back.
Mary Rowles worked for over 30 years in Canadian public sector unions and labour federations.