Written by Kim Harmon
The banking world is watching the development of the Territorial Bank of American Samoa (TBAS) but the organizing world should be watching, too. What started as a grassroots effort to keep Bank of Hawaii (previously American Samoa's only full-service bank) from closing in 2014, has resulted in the development of TBAS, only the second state bank in the US. This month marks five years since Bank of Hawaii's initial announcement to close all branches in American Samoa. This article looks at what has been left out of the banking and financial press about the development of TBAS; the grassroots campaign that convinced Bank of Hawaii to remain open for years until the American Territory could find a viable banking alternative.
The campaign to keep "Bankoh", as Bank of Hawaii is known in the islands, open in Samoa started just days after the bank's late 2013 announcement to shareholders of its intent to close all branches in the Territory by March 2014, with just four months' notice. The Samoan leadership of Faith Action for Community Equity (FACE), a statewide faith-based organization in Hawaii, quickly gained the support of the whole organization to wage a campaign to keep Bankoh open in Samoa. This campaign would lead to thousands of signatures from Samoans and others in eighteen countries; a conference at the University of Hawaii Business School with the Governor and US Representative from American Samoa addressing hundreds of clergy, students and lay leaders; and ultimately a Federal Reserve Bank hearing at which Bankoh's President agreed to keep the bank open.
In developing the campaign, FACE reached out to its longtime allies, the National Community Reinvestment Corporation and National Coalition for Asian Pacific American Community Development (CAPACD). NCRC immediately began working to engage the Federal Reserve Bank of San Francisco in securing hearings in Honolulu and American Samoa and formally requested that the Federal Reserve Bank delay the branch closings to allow community organizations to identify support for alternative banking options. National CAPACD began garnering support for the hearings among elected officials, most importantly the US Congressional Representative (non-voting) Eni Faleomavaega and Governor of American Samoa Lolo Letalu Matalasi Moliga.
Napua Amina, former Board Member of FACE Hawaii, led the grassroots organizing in Hawaii and Samoa to confront and ultimately delay Bankoh's departure. Much of the frustration Amina and many Samoans felt toward Bankoh's announced departure was because they could remember when American Samoa had its own bank, the Bank of American Samoa. Bankoh acquired and then closed the Bank of American Samoa in 1973.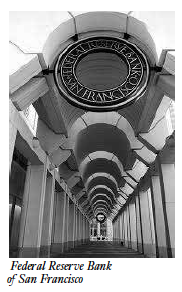 Amina, raised in the village of Asasu-fou in Tutuila in American Samoa, had worked on successful statewide economic justice campaigns with FACE Hawaii before spearheading what became the international campaign to keep Bankoh open in American Samoa.
"We had just won the strongest state foreclosure prevention law in the country, which got us national attention. So when I heard that Bankoh wanted to close in American Samoa, I thought 'what now? I have to fix banking problems again? The timeline was short, Bankoh said they were closing in less than four months, but I knew we could do it. We had to work fast."
Amina connected with other Samoans back home in American Samoa and Hawaii but also as far away as Germany and Korea where many Samoans are stationed in the military. American Samoa has one of the highest enlistment rates per capita of any US state or territory.
NCRC sent a letter on behalf of FACE to the Senior Examiner of the Federal Reserve Bank of San Francisco on March 5, 2013. This nine-page letter outlined how customers would be short-changed if Bankoh carried out its departure plans as announced. As the only full-service FDIC-insured provider in the Territory, the bank was the sole facilitator for commerce for thousands of Samoans and their families. Samoan students attending college in the US and on the mainland could tap their parents for their expenses and military servicemen and women sent remittances home by using Bankoh.
FACE leadership soon learned that the Senior Examiner at the Federal Reserve Bank of San Francisco was a former vice-president at Bankoh, but this did not stop the Federal Reserve Bank from agreeing to the hold a dual hearing in Honolulu and Pago Pago March 12, 2013, just seven days after NCRC's letter was delivered. It would be the first such hearing in Hawaii in more than 20 years and the first ever in Samoa. ABC Australia, Radio New Zealand and a pop music station in Pago Pago picked up the story and ran regular on-air interviews with Amina and other FACE leaders throughout the campaign.
On March 9, just three days before the Federal Reserve Bank hearing, FACE dedicated much of its annual Equity Summit, a statewide gathering of hundreds of members, policy experts and clergy, for a full day of workshops, panels and strategy sessions on key issues. With the assistance of National CAPACD, both Congressman Eni and Governor Lolo, as they are known to constituents, addressed Summit participants on their agreement that Bankoh needed to maintain operations in American Samoa until a viable banking alternative could be secured. This was the first time that Hawaii's Samoan community leaders and the Territory's top elected leadership met and publicly announced their unity on the issue.
Congressman Eni and Governor Lolo teamed up again for the hearing. Samoans from across the islands brought their testimony to the hearing. Ministers announced the hearing at their churches and members of the hotel workers' union took time off work to attend. Banking reform organizations and activists attended as well, including local community leaders who just months before had been advocating for the development of a state-owned bank for Hawaii.
An hour before the hearing was scheduled to start, Bank of Hawaii CEO Peter Ho and other top bank leadership arrived and asked to meet with a small group of community representatives and elected officials. Bankoh agreed to postpone its departure for "one year or until American Samoa can develop an appropriate banking alternative". It was a victory, but what to do with the ballroom full of Federal Reserve staff who flew in for the hearing and all of the testifiers? FACE proposed to Bankoh that the hearing be held as planned, to respect the time and expense families took getting to the hearing. Bankoh leadership were hesitant but agreed. FACE worked its way through the crowd in the ballroom informing participants that a fair agreement had been reached but that testimony would go on as planned.
Testimony was extensive: there were tears and yelling. Press was calling all the parties involved throughout the hearing, with community leaders and elected officials stepping outside to update reporters on the progress. When the testimony from Hawaii was finished, testimony from the participants in Pago Pago began. Sitting in a ballroom in Waikiki, it was easy to forget that there was a packed house at Pago Pago's Sadie's By the Sea, a hotel restaurant with video conference capabilities, where people had been waiting hours for their chance to address Bankoh and the Federal Reserve.
As the hearing concluded and the Federal Reserve made its closing comments, the ballroom erupted in applause. As everyone filed out of the ballroom, the Congressman and Governor and community members saw a piano being moved into a neighboring ballroom and intercepted it. Congressman Eni sat down and started playing. Singing replaced the earlier applause.
Bankoh executives, including CEO Ho, approached the leaders after the song. Ho asked to meet the organizers of the event and spent the next 30 minutes talking with each of them. He heard from a Samoan law student Leotele Togafau who explained how she and her brothers relied on Bankoh while deployed abroad in the US military and while attending college in the US. Reverend Piula Alailima introduced the CEO to several of his Methodist congregants who had provided moving testimony at the hearing. There were a dozen other introductions and conversations.
TBAS is now a full-service bank and is referred to in Samoa as "Faletupe o le Atunu'u", "The People's Bank". It finally received its routing numbers in the summer of 2018. Those routing numbers were vital for TBAS to become the full-service bank American Samoa had been waiting for, and they were ultimately provided by the Federal Reserve Bank of San Francisco. After the agreement to keep Bankoh open, many new organizations and banking experts stepped in to create TBAS, which is now operating out of Bankoh's former Utulei, Pago Pago branch, just 400 meters from Sadie's By the Sea, the site of the 2014 Federal Reserve Bank hearing.
Kim Harman is a longtime community and labor organizer and has worked for UNITE-HERE local 5, FACE, and currently works for AFSCME District Council 75 in Oregon.