Written by Suzanne Gordon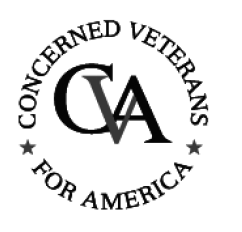 Opponents of the Trump Administration are looking to the new Democratic majority in the House of Representatives to fend off further attacks on much-needed federal programs and undo some of the damage inflicted on them during the past two years.
If the Democrats became better defenders of the Veterans Health Administration (VHA), they would be doing themselves and its nine million patients a big favor. Two years of White House efforts to privatize the VHA have left our nation's largest public healthcare system in serious danger. In 2020, when President Trump is up for re-election, veterans' health care could be "wedge issue" to win back working-class voters who believed that he would improve medical care for former military personnel, rather than undermine it.
In 2016, candidate Trump campaigned as a great friend of veterans. He pledged to hold top VHA officials accountable for any problems with hospitals serving low-income veterans and those with a service-related medical condition.
Unlike Canada's single payer system or Medicare in the U.S., the VHA does not function as an insurer-reimbursing private hospitals, doctors, or pharmacies for services provided. Instead, like Britain's National Health Service, the agency provides highly coordinated direct care to veterans, via salaried personnel who are not paid on a fee-for-service basis.
The VHA can negotiate with pharmaceutical and medical equipment companies to secure lower prices than any for-profit hospital chains get. The agency employs 300,000 people, a third of whom are veterans themselves, fostering a unique culture of solidarity between patients and providers. As a Rand Corporation study found in 2015, appointment wait times at the VHA are actually shorter than in the private sector, and the quality of veterans' care is equal to or superior than that received by private hospital patients.
The VHA's melding of "socialized medicine" and high union density (120,000 union members represented by the American Federation of Government Employees, National Nurses United, and SEIU) has made it a leading target of conservative politicians. Current political and financial threats to the VHA can be traced, in part, to bipartisan passage of the Choice Act in 2014.
The VHA's Choice Program allowed veterans who had to travel 40 miles or more to the nearest VHA facility, or who faced appointment delays longer than 30 days, to use private providers instead of in-house staff. Federal reimbursement of outside hospitals and doctors quickly drained billions of taxpayer dollars. Proponents of VHA outsourcing know that it represents a gold mine for the health care industry. Their goal is to steer more veterans toward non-VHA providers, including for-profit firms that would fill prescriptions, provide primary car and mental healthcare , and perform costly in-patient hospital procedures.
Meanwhile, under Trump, new hiring at the VHA itself has been sharply curtailed, leaving hospital and clinics with more than 40,000 vacancies. As the financial burden of paying for more private care increases, staffing shortages will increase, the VHA's specialized research and treatment programs will be cut, demoralized employees will leave, and, as the Veterans Healthcare Policy Institute warns, "the VA will become a shell of itself."
Whose Accountablity?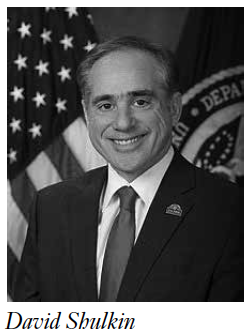 In 2017, Congressional Republicans, with the help of some Democrats, made this situation worse by passing the misleadingly named "VA Accountability and Whistleblower Act." As the AFL-CIO noted, this legislation wiped out "grievance procedures that have been successfully used throughout the federal government to provide protection against arbitrary treatment." It also eliminated "any guarantee that employees will feel safe speaking out against mismanagement or to protect patient safety."
Weakening due process protections has led to the dismissal of hundreds of VHA housekeepers, nursing assistants, and cafeteria workers. Yet, during the White House signing ceremony for the Accountability Act, President Trump personally assured his first Veterans Affairs Secretary David Shulkin that he would never hear the words "You're fired!"--like so many failed contestants on The Apprentice.
Less than a year later, in March 2018, Doctor Shulkin learned of his own dismissal via a presidential tweet. His departure from office was precipitated by the controversy surrounding a taxpayer-funded junket overseas that involved "serious derelictions" of duty, according to his agency's own inspector general. But, as the New York Times noted, the Trump administration appointees behind Shulkin's ouster "had ties to the Koch Brothers and a group . . . called Concerned Veterans of America."
Since Trump's election, CVA allies and operatives have steadily gained policy-making clout, in high level jobs at the VHA. While the Concerned Veterans has few actual members, it has helped generate much negative media coverage of the VHA. Unlike traditional veterans' organizations with hundreds of thousands of members—i.e the American Legion, the VFW, and Disabled American Veterans, etc.—the CVA favors total privatization of veterans' healthcare.
Once out of office, Shulkin helped blow the whistle on this little concealed political agenda. In a New York Times Op Ed piece, he warned that VA privatization is "aimed at rewarding select people and companies with profits, even if it undermines care for veterans." Shulkin's successor, Robert Wilkie, knows that most veterans' want better VHA funding and staffing, not dismantling of the agency. So he regularly assures the press and veterans organizations that there is "no effort to privatize the VA." To suggest otherwise, Wilkie insists, "is completely false and a red herring designed to distract and avoid honest debate on the real issues surrounding veteran's health care."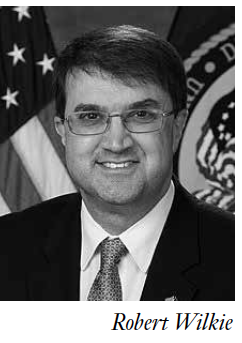 A Bi-Partisan Blunder
Unfortunately, the most recent Capitol Hill debate on the subject revealed that Congressional Democrats were unwilling to address real issues related to the VHA's costly four-year experiment with out-sourcing. "The Choice program has been a wreck," admitted Senator Jon Tester (D-Montana). "Every veteran up here will tell you that." Nevertheless, Tester and his colleagues went ahead and expanded VHA outsourcing, under new rules, spelled out in the MISSION Act, passed by Congress last May and signed into law by Trump a month later.
The Act takes the positive step of making older veterans, from all eras, eligible for financial assistance for home-based care by their family members. However, that long overdue expansion of coverage came with no additional earmarked funding for the agency's caregiver support program—not even for additional oversight staff.
Plus, the MISSION Act enables VHA patients to seek almost unlimited care from walk-in clinics without a referral, thus further fragmenting the VHA's integrated care model and creating vast new opportunities for outside vendors. All of the law's new mandated spending on "community care"—whether outsourced to private sector providers or taking the form of family caregiver subsidies— is now occurring at the expense of existing VHA programs.
The Congressional Budget Office estimated that the total, five-year cost of MISSION Act implementation will be $46 to $50 billion. The clinical and administrative burdens already created, within the VA, by Choice since 2014 will be increased. VHA staff must now set up more outside appointments for veterans and coordinate care their care with thousands of private sector medical personnel. Nothing in the new law requires that outside providers receive any special training to qualify as caregivers for veterans.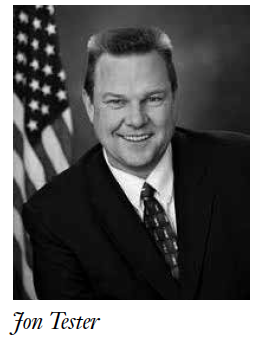 VHA defenders rightly fear that the steady diversion of patients, accompanied by continued under-staffing and neglect of VHA infrastructure improvements, will adversely affect the quality of veterans' care--and generate more pressure for facility closings. The MISSION Act contains a major tool for achieving that objective. It authorizes the appointment of a nine-member presidential commission on "Asset and Infrastructure Realignment."
Beginning in 2020, this Trump-appointed panel will decide which VHA facilities should be closed and which should be rebuilt or improved. The latter options are likely to get short shrift from a White House already committed to a massive shift toward outsourcing. The commission's decisions are also largely insulated from any congressional input.
For this reason and others, a vocal minority on Capitol Hill opposed the MISSION Act. Led by Nancy Pelosi, seventy Democrats in the House voted against the VA financing package. According to Pelosi, the MISSION Act will facilitate "VA privatization during a time when the Department has zero leadership. By handing the Trump Administration's ideologues and Koch Brothers the keys to an underfunded VA, Republicans are pushing forth their campaign to dismantle veterans' health care."
Only a handful of Senators joined Bernie Sanders, former chairman of the Senate veterans affairs committee, when he voted no. According to Sanders, the MISSION Act does "nothing to fill the vacancies at the VA. . . . My fear is that this bill will open the door to the draining, year after year, of much-needed resources for the VA."
Since last Spring, the Trump Administration has resisted bipartisan efforts to fund the already authorized expansion of home-care and access to private doctors. In the absence of such funding, MISSION Act critics like Minnesotta Congressman (now governor) Tim Walz predict that the VHA will increasingly be "forced to cannibalize itself in order to pay for private care."
Two days after passage of the act, President Trump took further aim at one of the main sources of opposition to VA privatization. He issued a series of executive orders, to weaken federal employee unions, which provide day-to-day representation, collective bargaining rights, and a political voice for VHA staff. Despite this legal attack and earlier ones, VHA union members and their allies have launched a multi-front campaign to "Save the VA!"
They have held dozens of town hall meetings, workplace rallies, and informational picket-lines. Their allies have included VHA patients, their family members, and Veterans for Peace, which has decided to make opposition to privatization a major national priority. The defense of veterans' care has turned out to be, in recent years, a series of skirmishes, on multiple fronts, in a long political war. Under new House leadership, a much less Republican Congress, and, hopefully in two years, a far better president, there will be more opportunities to keep veterans' healthcare in the hands of those who truly care about their patients.
Suzanne Gordon is CWA NewsGuild member who co-authored a 2017 report for the American Legion called "VA Healthcare: System Worth Saving." She is the author, most recently, of Wounds of War: How The VA Delivers Health, Healing, and Hope to the Nation's Veterans, from Cornell University Press. This article is excerpted from that book. Gordon is also a founder of the Veterans Healthcare Policy Institute. She can be reached at This email address is being protected from spambots. You need JavaScript enabled to view it..