Written by SP Editor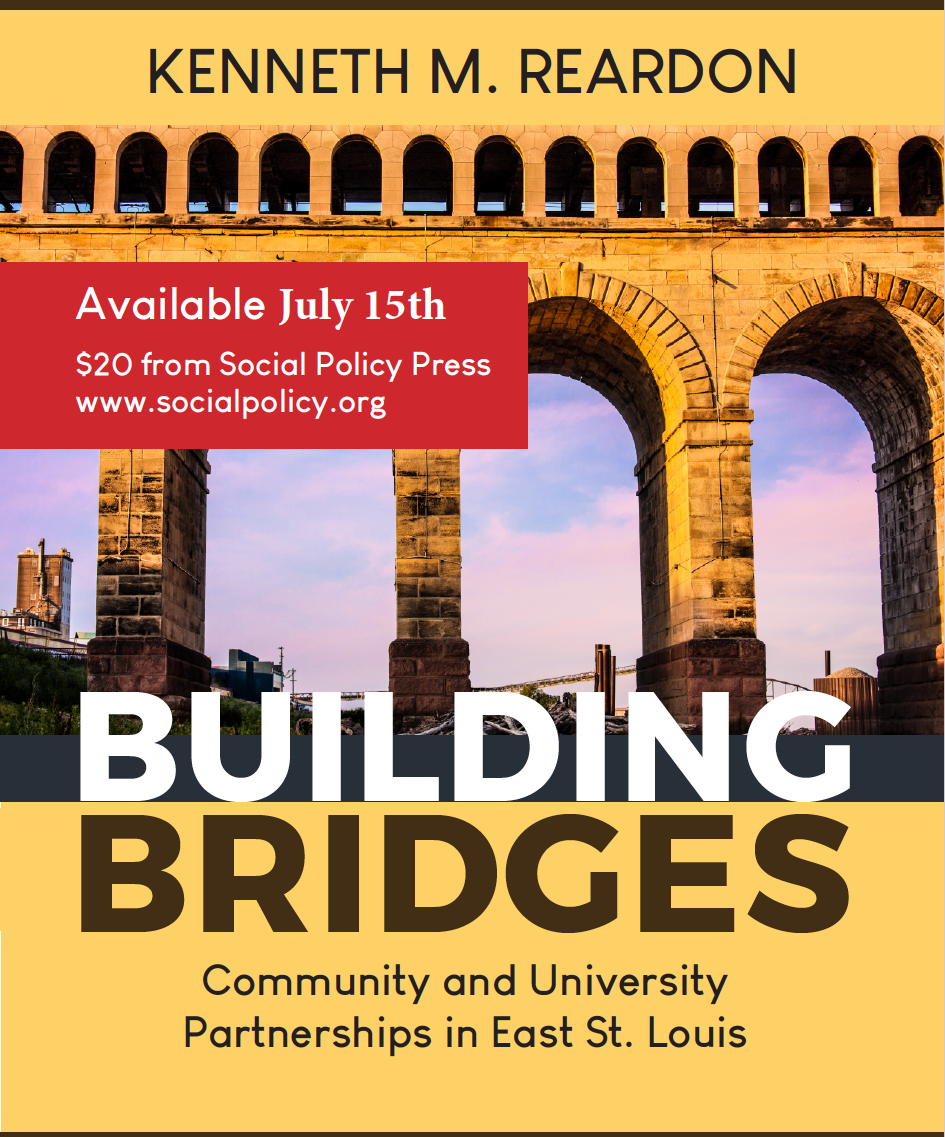 Professor Kenneth Reardon in Building Bridges tells the 10-year saga of building partnerships between a university in Illinois and various community groups in East St. Louis, which transformed their neighborhoods and the lives of students and participants against all obstacles.
If you want to build effective partnerships between academia and community, you need Building Bridges: Community and University Partnerships in East St. Louis. Paperback is $20 (plus shipping).