Written by Philip Mattera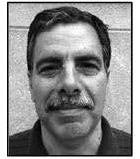 The Trump crowd may have escaped prosecution on charges of colluding with the Russians, but another case involving collusion is moving full steam ahead. Attorneys general from forty-three states and Puerto Rico are pursuing a blockbuster lawsuit against the generic drug industry on charges of conspiring to artificially inflate and manipulate prices, reduce competition and unreasonably restrain trade for more than 100 different products.
Led by Connecticut Attorney General William Tong, the coalition claims to have extensive evidence in the form of emails, text messages, telephone records, and statements from former company insiders documenting that twenty companies such as Teva Pharmaceuticals, Sandoz and Mylan engaged in a "broad, coordinated and systematic campaign" to conspire with each other to generate prices increases that in some instances exceeded 1,000 percent.
While quite a few of the corporate defendants are not household names, the list includes pharmaceutical giant Pfizer, which profits from generics as well as brand-name drugs.
The case, which could result in a multi-billion-dollar settlement, is a reminder that price-fixing, one of the oldest forms of corporate crime, remains a live issue. The main change is the method by which companies collude. Adam Smith's discussion of the practice in The Wealth of Nations (1776) stated that "People of the same trade seldom meet together, even for merriment and diversion, but the conversation ends in a conspiracy against the public, or in some contrivance to raise prices." Now the same results can be achieved electronically, without face-to-face encounters.
Price-fixing accounts for more of the federal criminal cases in Violation Tracker than any other offense type besides environmental matters. The more than 200 cases have resulted in $10 billion in penalties, including more than two dozen cases in which the defendants had to pay more than $100 million, including one in which the penalty reached half a billion dollars.
Many of those cases involve industries such as auto parts, electronic components and chemicals; in other words, business-to-business transactions. Federal antitrust prosecutors have focused much less on goods purchased by individual consumers.
That's where the states come in. The current case against the generic drug companies is just the latest in a string of lawsuits in which state AGs have banded together to address anti-competitive practices that affect consumers.
My colleagues and I are now in the process of collecting data on those cases to add to Violation Tracker. So far, we have identified more than 100 multi-state lawsuits involving price-fixing and related matters. Quite a few of these involve drug and vitamin producers.
There have even been some brought against the same generic producers targeted in the new case. For example, in 2000, Mylan agreed to pay $108 million to settle multi-state allegations that it conspired with other companies to control the market for generic anti-anxiety drugs. In 2010, Teva agreed to pay $169 million to California, Florida, Texas and the federal government to settle allegations that it misreported drug prices to state Medicaid programs and thus caused them to overpay for generic drugs.
There have also been scandals involving the quality of generics. In 2013, the Indian company Ranbaxy, now owned by Sun Pharmaceuticals, agreed to pay $266 million to resolve multi-state litigation alleging that it sold generic drugs that lacked necessary active ingredients due to poor quality control standards to customers including state Medicaid programs. This was part of a larger $500 million civil and criminal settlement that involved the federal government
In 2015 Qualitest Pharmaceuticals, a manufacturer of generic pharmaceutical products, and its parent company, Endo Health Solutions, agreed to pay $39 million as part of the settlement of multi-state litigation alleging unlawful labeling practices; specifically, selling multivitamin tablets said to contain the American Dental Association amount of fluoride when they actually contained less than half that amount.
Pfizer has been a defendant in at least seven multi-state cases, most of which have involved allegations of promoting its brand-name drugs for uses not approved by the Food and Drug Administration, thereby creating a safety risk.
The past and current allegations against companies such as Teva and Mylan are especially troubling because these generic producers were supposed to be the heroes of the drug industry. Instead of acting as a check on the avaricious impulses of the brand-name producers, it appears that they jumped on the profit-maximization bandwagon.
This should serve as another indicator that market forces are not up to the task of eliminating price-gouging and other abuses in the pharmaceutical industry. Strong government intervention is the only remedy.
Philip Mattera heads the Corporate Research Project in Washington, DC, and writes the blog Dirt Diggers Digest.