Spring 2023
Written by Wade Rathke
Mike Davis knew a good story a thousand miles away, so he jumped on the impact of Hurricane Katrina on New Orleans.  He wasn't there that long, maybe four days, even when others camped out for weeks and months to tell the tale.  He knew what he was looking for when he came, and he got it right before he left.  Mike wasn't going to pretend to be objective.  He was neither a historian nor a journalist.  He was political without being a politician or a philosopher.  He knew where he stood, so it made it easier for him to see the sharp edges of late stage capitalism, particularly in cities, when they exposed themselves.  He had seen it in Los Angeles, and he came looking for it in New Orleans after the storm.  His arguments were always incise, his facts were always arrayed to make his case, his view was from the left, but deeply engaged and researched.  Maybe he was a polemicist of the long form?  Who knows?  I had read him and shared some of his pieces in dialogues with senior organizers.  I was a fan, and then I met him at Café du Monde with his daughter after the storm, and became a friend.  His passing is a sad thing.  His is a voice that will be badly missed.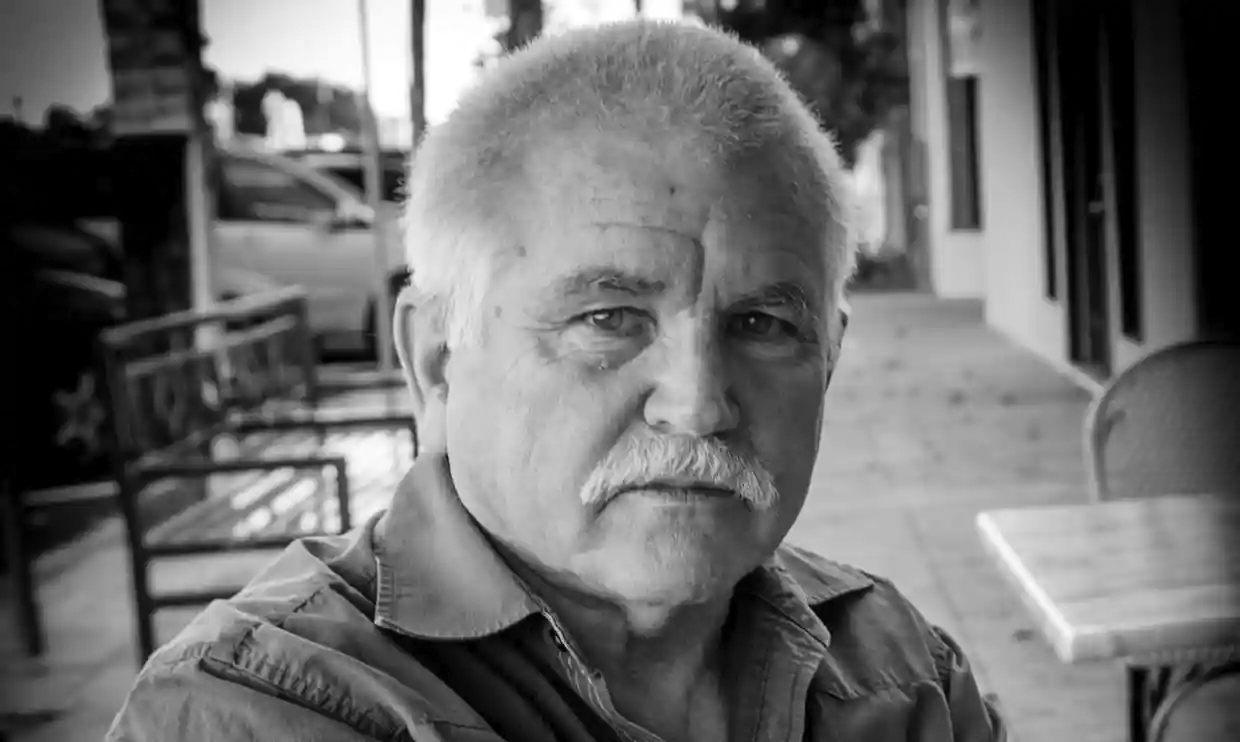 Maybe there's no better proof that this snippet from his post-Katrina story in The Nation in March 2006, six months after the storm.
'No Bulldozing!'
Like hundreds of other flood-damaged but structurally sound homes, Fats Domino's house wears a defiant sign: Save Our Neighborhood: No Bulldozing! The r&b icon, who has always stayed close to his roots in working-class Holy Cross, knows his riverside neighborhood and the rest of the Lower Ninth Ward are prime targets of the city-shrinkers. Indeed, on Christmas Day the Times-Picayune–declaring that "before a community can rebuild, it must dream"–published a vision of what a smaller-but-better New Orleans might look like: "Tourists and schoolchildren tour a living museum that includes the former home of Fats Domino and Holy Cross High School, a multiblock memorial to Katrina that spans the devastated neighborhood."
"Living museum" (or "holocaust museum," as a black friend bitterly observed) sounds like a bad joke, but it is the elite view of what African-American New Orleans should become. In the brave New Urbanist world of Canizaro and Kabacoff, blacks (along with that other colorful minority group, Cajuns) will reign only as entertainers and self-caricatures. The high-voltage energy that once rocked juke joints, housing projects and second-line parades will now be safely embalmed for tourists in a proposed Louisiana Music Experience in the Central Business District.
But this minstrel-show version of the future must first defeat a remarkable local history of grassroots organization. The Crescent City's best-kept secret–in the mainstream press, at least–has been the resurgence of trade-union and community organizing since the mid-1990s. Indeed, New Orleans, the only Southern city in which labor was ever powerful enough to call a general strike, has become an important crucible of new social movements. In particular, it has become the home base of ACORN, a national organization of working-class homeowners and tenants that counts more than 9,000 New Orleans member-families, mostly in triage-threatened black neighborhoods. ACORN's membership has been the engine behind the tumultuous, decade-long struggle to unionize downtown hotels as well as the successful 2002 referendum to legislate the nation's first municipal minimum wage (later overthrown by a right-wing state Supreme Court). Since Katrina, ACORN has emerged as the major opponent of the ULI/BNOB plan for shrinking the city. Its members find themselves again fighting many of the same elite figures who were opponents of hotel unionization and a living wage.
ACORN founder Wade Rathke scoffs at the RAND Corporation projections that portray most blacks abandoning the city. "Don't believe those phony figures," he told me over beignets at Cafe du Monde in January. "We have polled our displaced members in Houston and Atlanta. Folks overwhelmingly want to return. But they realize that this is a tough struggle, since we have to fight simultaneously on two fronts: to restore people's homes and to bring back their jobs. It is also a race against time. The challenge is, You make it, you take it. So our members are voting with their feet."
Not waiting for CDBGs, FEMA flood maps or permission from Canizaro, ACORN crews and volunteers from across the country are working night and day to repair the homes of 5,000 member-families in some of the most threatened areas. The strategy is to confront the city-shrinkers with the incontestable fact of reoccupied, viable neighborhood cores.
ACORN has allied with the AFL-CIO and the NAACP to defend worker rights and press for the hiring of locals in the recovery effort. Rathke points out that Katrina has become the pretext for the most vicious government-supported attack on unions since President Reagan fired striking air-traffic controllers in 1981. "First, suspension of Davis-Bacon [federal prevailing wage law], then the state takeover of the schools and the destruction of the teachers' union, and now this." He points to a beat-up green garbage truck rattling by Jackson Square. "Trash collection in the French Quarter used to be a unionized city job, SEIU members. Now FEMA has contracted the work to a scab company from out of state. Is this what Bring New Orleans Back means?"
ACORN also went to court to ensure that New Orleans's displaced, largely black population would have access to out-of-state polling places, especially in Atlanta and Houston, for the scheduled April 22 city elections. When a federal judge rejected the demand, ACORN organizer Stephen Bradberry said it's "so obvious that there's a concerted plan to make this a whiter city." The NAACP agrees, but the Justice Department denied its request to block an election that is likely to transfer power to the artificial white majority created by Katrina.
It would be inspiring to see in this latest battle of New Orleans the birth pangs of a new or renewed civil rights movement, but gritty local activism has yet to be echoed in meaningful solidarity by the labor movement, so-called progressive Democrats or even the Congressional Black Caucus. Pledges, press statements and occasional delegations, yes; but not the unfaltering national outrage and sense of urgency that should attend the attempted murder of New Orleans on the fortieth anniversary of the Voting Rights Act. In 1874, as historian Ted Tunnell has pointed out, the failure of Northern Radicals to launch a militant, armed riposte to the white insurrection in New Orleans helped to doom the first Reconstruction. Will our feeble response to Hurricane Katrina now lead to the rollback of the second?
Mike always asked the right questions.  We need to also keep him in mind as we work to get the right answers in our cities and among our people.