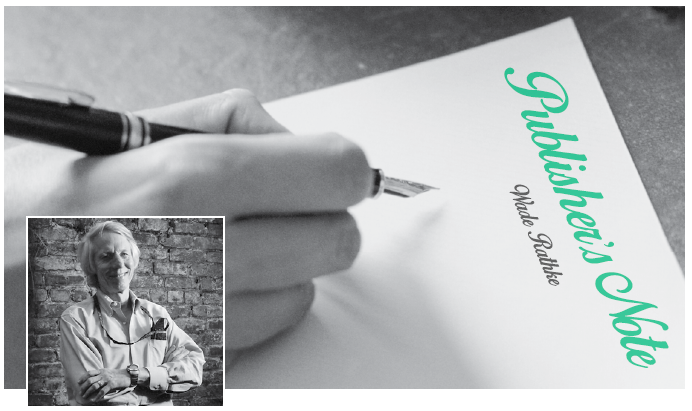 One of the surest proofs that no matter what is happening in elections in the United States and elsewhere, it is, miraculously, not the end of the world, verified by the fact that that I'm writing this, and you're reading it. Of almost everything else, I'm honestly not certain, and, if you think you are, then you're a YUUUGE LOSER, or, at best a good guesser and hoping and praying like the rest of us. Another thing that is certain is that Social Policy authors in this issue are getting their arms tightly around not only how to think about the future, but issues that are going to be important for all of us.
We lead this issue with a contemporary lesson of the consequences in our communities of public policy decisions that revive historic struggles over the destruction of our communities and discrimination against our people. Jack Macnamara, who led the great Contract Buyers' League's campaigns in the late 60's and early 70's in Chicago against the predatory and discriminatory real estate system of contract-for-deed purchases, reminds us of the lessons learned then as we face an enewed utilization of this system in the credit desert for lower income and working families in the wake of the Great Recession. I have added a quick-and-dirty survey of the inadequate protections for purchases today in legislation in various states, including the fact that might surprise readers that the best law may be in Texas, thanks to victories on this issue won by Texas ACORN.
One challenge faced by everyone working in the United States is that everything seems to be up for grabs. Professor Gregory Squires helpfully looks at the Consumer Financial Protection Bureau which is severely threatened by the incoming administration. Similarly, we offer a view on globalization and trade offered from the bottomup by Carolyn Knowles in an excerpt from her book, Flip-Flop. Our valued, regular contributors, Moshe ben Asher, Khulda bat Sarah, and Mike Miller offer important insights into both reshaping our vision of progressive work in the future as well as tools to deal with forced division, discrimination, and polarization in our communities.
Our special report from the Organizers' Forum International Dialogue in Cameroon is surprisingly timely. It is hard to escape the fact that, yes, things could be worse, and the work is harder, but also that our efforts have to be emboldened and expanded when we look at the critical accountability campaign being waged globally and in central-west Africa against the neo-colonial, transnational French-based conglomerate, Bollore.
Our excerpt essays are equally challenging reminders of persistent issues and paths forward. Nick Lacata offers an interesting story of empowerment of the homeless in squatter communities in Seattle. Fabain Frenzel has an interesting take on the increase of "slum tourism," its pros-and-cons, and intersections with political activism, which includes discussion of ACORN's Dharavi Project in Mumbai, India. Using lower income communities in San Diego, David Karjanen makes the case that without lowering the digital divide the ability to access and create jobs in our communities is unlikely. Professor Lynn Mie Itagaki in looking at the impacts of urban disturbances, and there may be many in the future, makes a strong case for all the lives that matter and the response of Black Lives Matter to persistent and continuing racial apartheid.
Our columnists are right on program as usual. Phil Mattera, who as readers know has followed job creation and corporate activity very closely, debunks the idea that every community's efforts to be mini-Silicon Valley tech havens will create many jobs based on the record of most of the industry thus far. Noorin Ladhini argues that Facebook has to step up and deal with "fake" news. John Anderson has some good news from Canada on stopping privatization of public services and raises the issue of "energy poverty," which deserves more attention. In this issue's "Backstory," I look at our capacity for resistance at the onset of the Trump era. This issue of Social Policy offers another certainty. We are committed to continuing to provide readers with hard, clear analyses of the challenges we face, tools for the struggles ahead, and hope for victories that will move us all forward.