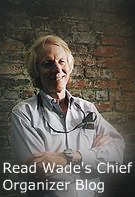 We like to bulk up the summer edition of Social Policy, whenever we can, on the off chance that you'll keep it with you to bring along on any holiday. We're never exactly "beach" fare, but we know how busy our readers always are, so we hope to sneak in on the odd moments when you're ready to dig deep into something a little different from your daily fare. This issue seems ideal for just such a change of pace.
Steve Early starts it off with a thorough examination of the work that has been done by the Vermont Progressive Party in proving that there are alternatives to the duopoly of American politics nationally. Writing this in the wake of a Tea Party candidate spending $200,000 and unseating Republican Majority Leader Eric Cantor in a primary after Cantor had spent more than $5 million is a reminder that even in the land of money, palpable anger can still win out. In Vermont such anger found its voice progressively. We're looking in a future issue to learn from the Working Families Party as well, but without real alternatives rage always finds its watermark somewhere.
That desire for change shows up as a theme in a number of articles where many would have said "it can't be done," and people put together organizations and movements to confound the experts. Growing numbers of adjunct professors organizing unions is an encouraging development which John Russo pushes forward, while he also notes the contradictions as teachers organize in Catholic universities. Taxi drivers, long seen as independent contractors with a volatile organizational history, are expanding in cities across the nation as our essay by Mischa Gaus details, focusing on the experience in New York City. Miriam Pawel continues her extensive investigation of the growth and struggles of the United Farm Workers Union under Cesar Chavez in an excerpt from her just published book, which we're also proud to include here. The career of Michael Manley from labor leader to head of Jamaica is also a story, in Dr. Virtue's essay, of a different kind of anger – and ambition – trying other strategies for social change.
Professor Fabiola Varela-Garcia in her analysis of the powder keg of indigenous peoples in Guatemala waiting for the opportunity to participate and stunting the country's growth because of the denial of their full citizenship looks at how mono-culturalism and elites can thwart the progress of an entire country. Professor Edward Martin and Serena Do bring us home to Los Angeles and evaluate how racism promotes environmental degradation in lower income and nonwhite communities and does the same in an urban context. Our old friend Mike Miller looks at what we can learn as organizers from the base communities movement in Brazil, and our colleague Professor Gregory Squires and his co-authors share with us the results of a conference predicted by earlier articles in Social Policy about promoting a peoples' community development.
Our columnists weigh in on all sides in this issue, looking at the ways in which governmental policy rewards and subsidizes corporate lawbreakers, efforts to improve internet access and bridge the digital divide, the hard choices involved in campaigns to raise the minimum wage, and the crises that seem everywhere in trying to develop education as a tool for progressive change and reducing inequality.
Many pieces in the magazine make the case for how change is made, and other parts of the journal argue why it remains essential to create change and the fact that conditions demand it. While reflecting and perhaps recharging during the summer, there is a lot between the covers to challenge and engage you, not just for tilting at the windmills but for storming the walls.