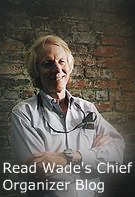 As a quarterly journal, Social Policy can't be part of the 24-hour news cycle, beat the deadlines, or scoop the dailies. Our readers count on us going back to fill in the context, looking forward to clarify what's coming, and going deep to find the root causes, real stories, and hard analysis, and that's exactly what this issue delivers.

We couldn't ask for a better blending of all of these issues than our lead piece about immigration reform by Mehrdad Azemun, currently detailed from National Peoples' Action to the Campaign for Immigration Reform, and Lawrence Benito, executive director of one of the largest and most effective immigrant rights organizations in the country, ICIRR, the Illinois Coalition for Immigrant and Refugee Rights. Both Mehrdad and Lawrence are at the firing line on this campaign and their message is both inspiring and sobering. With Congressional delays more than 1000 immigrants are deported every day, but by going local where there is still deep grassroots organizing and strength, they point out that eight states in 2013 passed drivers' license legislation for undocumented immigrants and five passed tuition equity legislation allowing young immigrants to pay the same as other in-state university residents. In classic campaign organizing, while stalled nationally, organizers have drilled down for critical local victories to motivate the base.
Low power radio stations are about to become the reality in many communities, including big cities, in the next couple of years and this is a tool waiting to be used. Reflections from Bay Area and longtime Lawyer's Guild attorney activist, Peter Franck, give us the background and the foreground of how we got there and what it could mean. Mike Miller also weighs in with some timely and critical
questions and reflections, fifty years later, on the meaning of the Mississippi Freedom Democratic Party's assault on the Democrats around segregation riddling the Mississippi party. Importantly, Mike also wonders if MFDP shouldn't have grabbed the deal when there was one on the table. S.M. Miller also looks back at the Fourth World Movement to its early days in France and his experience with them over many decades. The Movement is not well known but has a footprint in a number of countries and continues to focus on poverty, while many others have gone on.
Going to bedrock as well, we have managed to include some fascinating and important excerpts from newly published volumes that speak directly to the Social Policy community. James McCallum book, Global Unions, Local Power, is excellent reading and we share his critical analysis of the importance of SEIU's G4S campaign and though controversial, its undervalued, but essential, contribution to connecting the dots between workers, companies, and unions in organizing. Jake Rosenfeld's book, What Unions No Longer Do, focuses on the interplay of race and unionization, and the fact that when unions were stronger, there was more equity in pay across racial and gender lines. Our excerpt though looks at his analysis of the importance and receptivity of Hispanics for evolving union organizing strategies, and, a semi-spoiler alert, some of his conclusions may contradict widely accepted assumptions. Jean-Christian Vinel's volume, Employee: A Political History believe it or not was riveting reading. Our excerpt looks at the conundrums of organizing nurses and the struggles of their unions and the courts with the competing definitions of employees versus supervisors. Yvonne Ryan's book
on Roy Wilkins takes his contribution to the civil rights movement seriously, and our excerpt gives a "fly on the wall" perspective to the challenges of making change and building organization simultaneously.
Finally in this issue we can count on our columnists to keep us timely and well informed as well. Phil Mattera shares with us new data, painstakingly gathered, that provides tools for understanding how big corporations are being subsidized by public dollars. Noorin Ladhini takes on some of the social politics of "wearable tech" that many of us techno-peasants are ready to embrace quite yet. The tech issue that we cannot avoid though is monopoly concentrations throughout the world, and John Anderson takes on the subject by looking at the fight to bridge the digital divide in North America. Finally, in Backstory, I evaluate and appreciate the work of an important community organizing alliance and its new report, warts and all, which allows us to share their experience and grip the valuable lessons they gained through hard work around foreclosure prevention.
Cold weather extremes this winter and the unavoidable burdens of climate change make us wonder about spring, but looking at daffodils rising in England and Scotland last week and in Arkansas today despite a crippling ice storm earlier in the week, are proof that spring is rising and will be a welcome relief as this issue of Social Policy finds your hands and attention and can't help but push all of us forward and out of the cold.