Articles
Written by Wade Rathke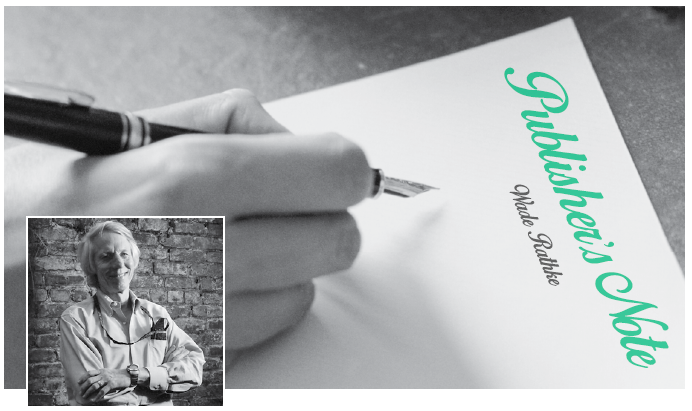 Ok, it's worse than anyone might have imagined. The election was their revolution, and now we're living through the terror. Worse, through all of the head scratching and disbelief, it's still hard not to think we're being played somehow, that there's a method somewhere underneath this madness, that there are worse shoes left still to drop. One thing for certain, unless we breakthrough with a sustainable plan and program, these will be an endless four years, and the pain will be tremendous.
Our authors in this issue try to address these issues directly. First, Moshe ben Asher and Khulda bat Sarah, in another intriguing piece both applaud the rapture of the activist moment as well as worry about its sustainability. Tatiana Jaunzems takes a look at how the reactions to the Age of Trump are also reverberating to the north in Canada as well, and pulling a coalition of women and their organizations together. Ironically, the activist moment, the resistance, or whatever any might call the dynamic response to the opening of the Trump Era has overwhelmed last year's momentum that pushed Senator Bernie Sanders forward in an equally surprising development, and left Our Revolution and many other initiatives trying to catch up and seemingly smaller. Peter Haberfeld, speaking for himself and colleagues as volunteer organizers inside the campaign in northern California captures both the excitement of the work then and its appeal, as well as its fragility and short shelf life. Bruce Boccardy, a long time public sector labor official and activist, worries that the attack is accelerating against unions now, and there may be no way to stop it.
The excerpts from current and coming works offer a more nuanced and farsighted perspective. L.A. Kauffman traces many of the trendlines in modern direct actions, like the eruptions we have seen recently, to seminal organizing events like the work of the anti-nuke protests led by the Clamshell Alliance, as well as some of the weaknesses finally being addressed around issues like race. Jonathan Rosenblum, a veteran labor and community organizer (full disclosure from us both, he worked with me for a short period for Local 100 in New Orleans in the 1980s), based in Seattle, offers a prescriptive to Boccardy's earlier Cassandra cry by highlighting the path of social movement unionism that might trigger a resurgence. Steve Early, a valued and frequent Social Policy contributor takes a deep dive into Richmond, California and finds the unique coalition built there as part of the "community chemistry" of labor, community organization, and political organization as offering a case study in how we can fight back by fighting forward from the ground up.
When Trump and Stephen Bannon, his Rasputin, talk about going after the administrative state one of the biggest bullseye is on the front of the Consumer Finance Protection Bureau, and another regular Social Policy contributor, Professor Gregory Squires and his coauthor, offer a piece from their forthcoming book on why we can't allow the CFPB to fall under this attack. Longtime comrade, organizer, friend, and now emeritus professor from Boston University Lee Staples reviews Indirect Action, a needed look at the backstory of health care activism that is desperately needed in this time when health care and our coverage is under attack and a life-and-death matter.
Our columnists are awake to these times as well. Phil Mattera looks at another part of the front line attack, the effort to eviscerate the EPA. Noorin Ladhini examines how social media and the GrabYourWallet internet-based campaign have proven to some corporations that when you bear hug President Trump, you can pull back a nub. John Anderson makes sure that you don't get too starry eyed as you look at Trump and compare him to Justin Trudeau in Canada, because promises are made to be broken there as well, and the miscalculation of a divided government may have been as painful there, as so many bets on Clinton were in the USA last November. I finish up with a look at the exploding political and health care bomb involving mental health support, where the demand is increasingly recognized, but decreasingly supported.
We're with you come what may!