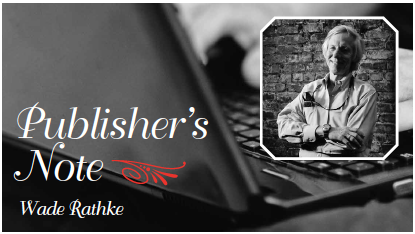 A former editor of Social Policy from more than twenty years ago, David Dyssegaard Kallick, reached out to me recently. He was making PDFs of old issues of the journal and offering to send them on to add to our readers' and subscribers' access to our archives. It was fun to look at an old issue. Sometimes it's easy to forget all of the changes in form and function the journal has gone through. On the other hand some of the positions expressed were a bit too current, especially those warning of the demise of labor and similar issues. In this issue we have another former editor, Mike Miller, underscoring that theme as he observes how the teachers union lost a grassroots organizing campaign to charter school proponents in Los Angeles recently.
In our lead piece Eric Shragg and Bob Fisher speculate on the pros and cons of public funding for community organizing with close analysis of the situation in Quebec, while referencing the experience in England and even the United States in the long ago days of the Office of Economic Opportunity and Model Cities. Similarly, Luke Dowling, shared a paper produced for his Harvard Law class on land installment contracts which we have discussed in recent issues of Social Policy (see McNamara on the Contract Buyers League) that bridges that piece with an understanding of how these transactions work at the lowest end of the rental market. Professor Emeritus Daniel Rossides in another thoughtful and well-researched piece with large a sweep of time looks at the invention of the civic sector in American political and business life.
Right to the minute of the current healthcare debate, Suzanne Gordon, provides a call for action at the Veterans Administration in an excerpt from her recently published book looking at the modern VA, its mission and challenges. We also have three case studies for successful union organizers thanks to the authors and Labor Notes, as well as some tips about the care and managing of organizers from my forthcoming and long promised, Nuts and Bolts: The ACORN Fundamentals of Organizing. In a pleasant surprise we are also able to include an excerpt from social entrepreneur, innovative philanthropist, and old friend, Joel Solomon, which offers the heart of his argument – and challenge – to build a clean money revolution.
Ken Volante provides an excellent review of Gordon Lafer's book, the One Percent Solution: How Corporations are Remaking America (see also an interview with Professor Lafer, Joel Solomon, and Chris Brooks from Labor Notes at Wade's World on KABF). Dr. Mary Ohmer of the University of Pittsburgh's School of Social Work reviews the 3rd edition of Lee Staples classic, Roots to Power: A Manual for Grassroots Organizing finding the improvements in the new addition a bonus.
Phil Mattera offers his usual insightful column on the contradictions of President Trump's embrace of coal mining and its miners. We were sorry to hear from our technology columnist, Noorin Ladhini, that she is missing
in action with a game time injury from a non-social media event. She will have long since recovered by the next issue. John Anderson reminds us from recent experience in Ontario that there's still nothing like door knocking and canvassing to get a political and organizing job done. In the Backstory, I look at the need and opening for building a national tenants movement around the world now.
We've got enough in our summer issue to keep the heat sizzling, so find some shade, read along, and bring this all to a boil with us.