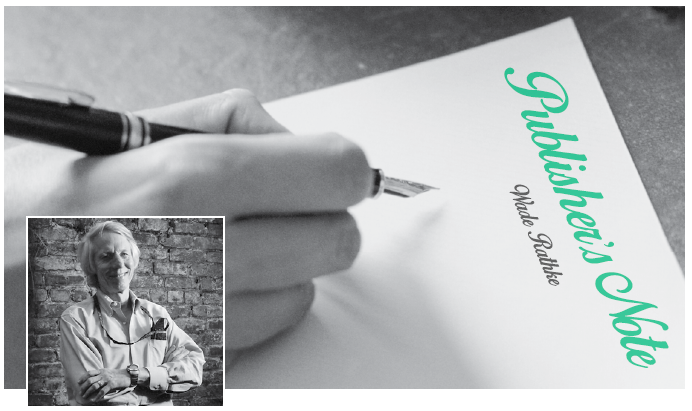 It was a bit of an out of body experience to be pulling together the copy for this issue as I traveled and worked my way recently between the Netherlands, Germany, and Canada for two weeks. While meeting in Hamburg and Berlin with members of Verdi, one of the largest German unions, I heard about a strike of more than 10,000 hospital workers for a first contract, at the same time I was going through Steve Early's comprehensive and pointed piece on the refinery strikes and ongoing struggles in Chevron in Richmond, California. Following in a similar vein, this issue has Mathieu Hocquelet, a French scholar based in Berlin, reporting on his analysis of the strengths and weaknesses of the OUR Walmart campaign over recent years. James Walsh in a refreshing excerpt from his fascinating new book looks at the rarely reported, but long used and continually controversial organizing tactic of union salting.
In Hamburg I stayed with new friends in a housing cooperative, visited an old armory being converted into work and other space by a larger cooperative, and listened to a presentation by a small cooperative of artists and architects that had won a community benefits agreement and restoration of affordable housing. I left a copy of the last issue of Social Policy for my German colleagues as they listened in disbelief at the ways rural electric cooperatives in the South had lost their way, as I finished pulling together the data on director and manager's pay for this issue. All of this was also connected to constant discussions of gentrification in every city I visited, and we include a piece on such "uneven development" in this issue by Professor Gregory Squires of George Washington University.
Everywhere I went I was asked to explain and defend Trump vs. Clinton, which made me read with interest Emeritus Professor Daniel Rossides, sharply observed and erudite walk back in time to the democracy as practiced by, and for, some of the people in Athens. Columnist Noorin Ladhani takes a view through the media window to look at this phenomena as well. Frequent contributor S. M. Miller suggests some tips on how to successfully dialogue, which we can only wish some politicians would finally consider.
I don't want to beat this horse to death, but, trust me, it's one, big world out there, and we're treating it like separate lockers on a long hallway.
In other special parts of this fall issue, we include a great excerpt where the brothers Mark and Paul Engler take on the difficult, but critical issue, of how to deal with violence in mass movements in an excerpt crafted from their new book on organizing. George Goehl, co-executive director of Peoples' Action and Peoples' Action Institute, a national community organizing network, offers an insightful review of Building Power, Changing Lives, the story behind Virginia Organizing and its work over the last twenty years. Readers are also well served, as usual, by Phil Mattera's look at corporate criminals in his column, and John Anderson's treatment of the absurdities of Ontario's so-called "poverty reduction" strategies.
My "Backpage" looks at Our Revolution, the legacy project of the Bernie Sanders campaign. As always, this issue will make you think! And, hopefully, rise to your feet!