Written by FABIAN FRENZEL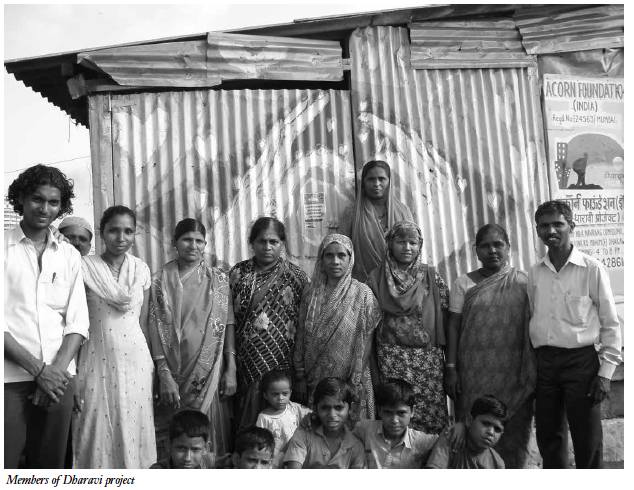 One of the groups that has been highly active in struggles against eviction in Rio de Janeiro, Brazil, is Catalytic Communities. Founded in 2010, CatComm is a platform of activists supporting the struggles of favela residents and also develops concepts and ideas for their future development. One of their activities is tours through favelas, both touristic and more 'educational' in orientation. In their tour promotions they make explicit that tours have to be conducted on foot and should be seen as a means of community empowerment (CatComm 2015).
At the same time CatComm has expressed reservations about mainstream tours – for example, JeepTours, a provider that offers visits to a number of Rio favelas. Activist concerns over mainstream tourism offerings are shared in different locations. International visitors bring the potential of visibility, resources and political capital, something well understood by activists in the slums. But visits organized by activist groups are rarely called tourism. Jockin Arputham, founder of the National Slum Dweller Federation and Slum Dwellers International, has been explicit about his rejection of slum tourism in Dharavi (Sugden 2013). He told me he saw slum tourists as a 'mob' and rejected the idea that slum tourism might help tourists to better understand the slum. He said the images that tourists saw could not be controlled and that they were not told the true stories about the neighbourhood. He was adamant about this despite my protests about the attempts of many tour providers to give a full and truthful picture. He did agree that international visibility was helpful and also confirmed that his organization had, on many occasions, shown visitors around. These were slum residents from other federated slums, as well as representatives of funders.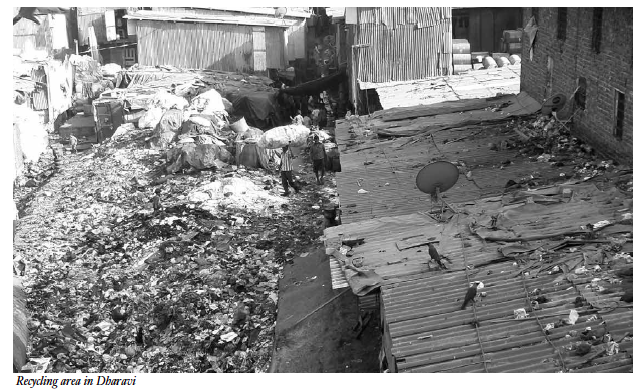 Vinod Shetty is a lawyer and one of the founders of the Dharavi Project [a project of the ACORN Foundation of India and ACORN International]. The Dharavi Project is concerned with the business of refuse and recycling and its workforce, often based in Dharavi. Aiming to make visible their contribution to the city, the Dharavi project aimed at the disruption of the usually negative valorizations of so-called 'rag pickers'. Much of Dharavi's recycling takes places in the industrial '13th Compound', where waste from the whole city is delivered by an army of self-employed rag pickers (ACORN 2014). When I asked Shetty about tourism in Dharavi he said:
Tourists are a mixed bunch and a large proportion are genuinely interested to better understand living conditions here. But there are also those that come to look at poverty, to say 'I was there' and treat the slum as any other attraction without playing a role. Tourists need to have a role. There must be a purpose. It cannot be like any other tourism.
ACORN and Shetty's own work with the Dharavi Project has included a number of different groups of outside visitors, international artists, musicians and also better-off Indians, as well as cooperations with schools. One of the main attempts has been to create more awareness about the work and living conditions of the rag pickers and also to enhance their political organization. In a project called 'Dharavi Rocks' international musicians are invited to volunteer as music teachers. Another aspect is that Dharavi musicians get to perform in the Blue Frog, one of the major venues for jazz and contemporary music in Mumbai. Shetty sees the potential of tourism in questioning the class divisions in Indian society and more generally sees a role for tourism in enhancing the voice of residents. He mentioned the influence of the high number of international researchers and their studies. Such studies impacted the policy advice formulated on an international level as well as global institutions.
The Dharavi Project and related initiatives also aimed at creating educational experiences across the class and caste lines in Indian society, including international visitors. There was a focus on smaller-scale interventions broadly in the domain of care, volunteering and education. Shetty said residents seemed to invest their hope in their children's future, rather than in political organization. He also felt residents often internalized ideas of poverty as a natural condition. Residents supported education of their children because this seemed the most promising way out of their condition. Here, outside engagement – for example, setting up schools, sport and music facilities – would be welcomed. Education, he hoped, would also enable a push towards stronger political consciousness among new generations of residents.
Other groups engaged in Dharavi also employed the arts and their unique role in drawing attention to a place. When the health-oriented NGO Shneha opened an art gallery and the Dharavi Biennale in 2013, the aim was, according to one of the collaborators I spoke to, also to attract interest among Mumbai's native and expat elites. Shneha, however, had reservations about embarking on full-scale tour operations, and also questioned slum tourism in Dharavi more broadly.
Many initiatives whose representatives I talked to in Dharavi were not just skeptical about tourism but also about the prospect of more explicit political actions and interventions. Matias Echanove from URBZ told me that Dharavi was already a highly politicized place and that this system had developed its own redundancies. Shetty described the organization of slum residents as voting blocs through the use of power networks in the slum, often linked to illegal and strongly hierarchical distribution networks that controlled and earned from key services like water. Similar concerns were raised by people I talked to in Rio de Janeiro.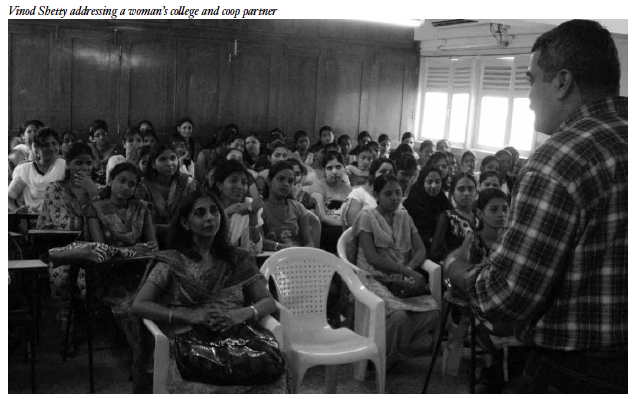 Often the concerns that activists have about tourism are about voyeurism and questions around the ethics of opening slums to the tourist gaze, when this gaze might be seeking dark enjoyment. The more recent problem with the visibility strategy of tourism, however, concerns a selective gaze. Picking up on Steinbrink's (2013) analysis of how authorities in Rio had been able to capture visibility and strategically highlight certain aspects of the favela while hiding others, it is clear that the production of visibility is not always a guarantee of political empowerment. Holst (2015), in his discussion of slum tours by the Salaam Baalak Trust in Delhi, reports how a slum long visited by SBT and tour groups was demolished after twenty years of struggle for recognition. Tourism revenue and 'latent solidarity' had helped by securing replacement housing for former residents in the periphery. But tourist supporters had not be able to prevent the demolition and removal. When SBT considered how to continue, the option of touring a new slum was discussed and rejected. The fear was that the visibility the tour created would push the authorities towards considering an eviction. In conflicts around tent cities in other parts of the world, attention and public visibility have sometimes propelled government into action, but the actions the authorities pursued were not always the ones the activists had hoped for. Arguably slum residents sometimes deliberately construct their housing in places where they are able to go undetected and visibility is precisely what they seek to avoid.
Apart from the contested issue of visibility, many activists reject the commercial nature of tourism as an industry. This argument, however, needs to be broadly questioned. Slum tourism operations usually refrain from being overtly profit-seeking. There is no doubt that much of the travel that enables slum tourism takes places in a highly commodified travel and hospitality industry. Most international activist travel, however, operates using the same industries. To date no cooperative flight companies exist and few hotels are run on a non-profit basis. The critique of the commercial nature of most of the global transport infrastructure should thus not be conflated with a critique of tourism as a social practice. Moreover, slum tourism operations, if run as businesses, can sustain local livelihoods and local economies.
An excerpt from "Slumming It: The Tourist Valorization of Urban Poverty," by Fabian Frenzel available from Zed Books at www.zedbooks.net.

Fabian Frenzel is a lecturer in organization studies at the University of Leicester and a senior research fellow at the University of Johannesburg. From 2012 to 2014 he was a Marie Curie Fellow at the University of Potsdam, Germany.