It's hot here in the great southland! We have air conditioning, but it looks to be a scorcher this summer and our energy bills might be even higher than the temperature, putting us just between sweat and more month than money when it comes to the utilities.
And, yes, this whole climate and energy situation has us equally obsessed with the role of rural electric cooperatives that leads this issue, just as they have in
the past. Not that they are necessarily the worst, but as membership-based cooperatives dedicated to certain democratic principles, they should be the best. In 2016 and again five years later with the 2021 numbers for cooperatives in the twelve Southern states, we've looked at whether or not the RECs have diversified their governance and diversity. The results were horrible in 2016 and as you read in volume 52.1 on Rural Power Project they only improved a smidgen after five years. When it comes to minority representation, even when they are a majority, or including women fully at this late date in 2022, the rest of the RECs aren't really any better, as you will read. Maybe we're wrong, but we think reform of the RECs is the most readily available target in dealing with climate change and moving to unify the country around affordable energy being cleaner – and cheaper – especially right now.
We always like to keep you reading during the summer. We have some great excerpts which we hope will bring you to the books themselves. Daisy Pitkin shares the excitement, trepidation, and pressure that invariably welcomes a new recruit into the organizing craft.
Erica Smiley and Sarita Gupta, both veterans of Jobs with Justice, the labor advocacy organization that has meant so much to workers and their unions, offer some directions for where labor needs to go. Suzanne Gordon, Steve Early, and Jasper Craven give an excellent analysis of the scams perpetuated on veterans from their new book.
I hope this doesn't seem like overkill or too much like the way the New York Times let's reviewers pick the same book as it fits their fancy, but perhaps rather than personal preference both Mike Miller at great length and James Mumm, this issue's reviewers, both dove in hard to the upcoming Power Concedes Nothing. You'll find they came away better for it with many insights as well as some hard questions. The fact that the book is about the way grassroots organizing impacts politics is probably the clue to why we are so eager to get our arms around this. Mumm also looks at Smiley and Gupta's work at the same time, and finds both with much to offer, as you can read for yourself earlier.
Our columnists are fired up! Phil Mattera notes how corruption still works for many businesses. Drummond Pike takes a lick at both Senator Ted Cruz and the travesty of the coming Supreme Court decision on women's choice. Gregory Squires weighs in on our national shame around guns and shootings. John Anderson looks at the new card check rules in British Columbia and the snookering of labor in Ontario by Premier Ford. I add my two cents to the "movement moment" workers are experiencing in the USA now, and the fact that for a change we have a real NLRB.
All of this makes a hot under the collar read, so keep cool on the outside this summer as you rage on the inside.
Written by David Thompson
RECs Across America Exclude Minorities and Women at Shocking Rates
Introduction
The Rural Power Project has been keeping a close eye on the leadership of America's rural electric cooperatives (RECs) since 2016. That year, ACORN International and Labor Neighbor Research and Training Center published a report (Social Policy v.  ) that showed an alarming lack of progress in the diversification of the member-elected leaders of RECs. As we put it then, "if the civil or women's rights movement had reached the South, somehow it had largely missed the supposedly democratic, membership-run rural electric cooperatives."[1]
As of 2016, REC boards in the South were 90.3% male and 95.3% white. We checked back in this year to see what progress they made over the course of 5 or so years. There was some: a 29% increase in women, a 54% increase in Black board members, and a 100% increase in Hispanic board members. But when you start from the bottom, it's easy to make some progress. That 100% increase in Hispanic board members? It meant the number went from 6 all the way up to 12–out of the 2,190 board members for whom we determined racial identity.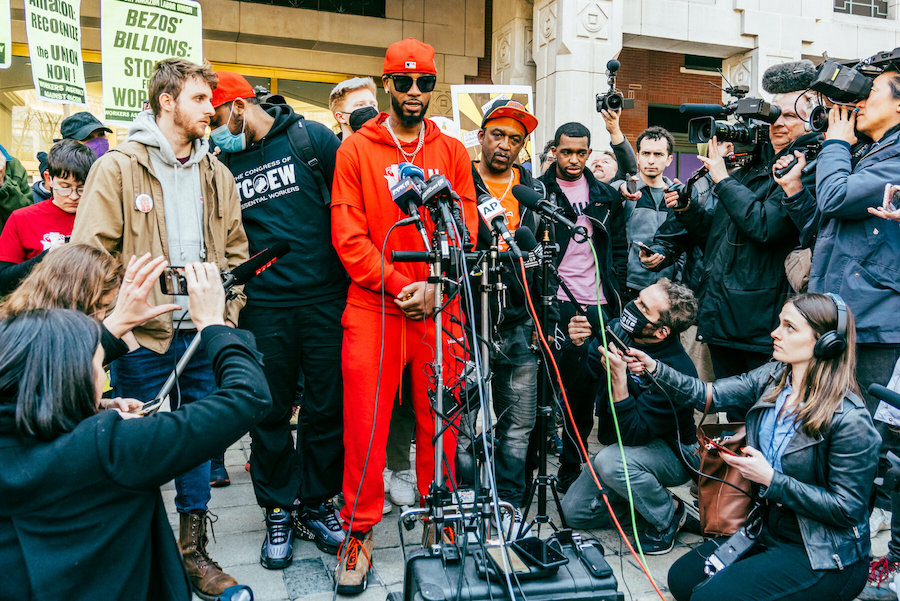 Finally, it's a new morning for workers in America.   For at least a brief time, while the Biden administration is alive, even if unwell, and the Supreme Court has not yet brought the darkness and ended our parade, opportunity is bursting out in the most surprising places.  We have a "movement moment" for workers seeking their rights on the job and demanding a union.  Amazingly, we also have a National Labor Relations Board (NLRB) that has reinvigorated itself with a stiff backbone and finally accepted its mission as protecting workers and their rights to organize.
We all are familiar with the perfect storm that has put the wind to workers' backs now and is providing leverage to couple with opportunity.  The pandemic unveiled workers' reality and reaffirmed their centrality in all phases of the economy.  The labor shortages that have forced some bosses to reckon with the fact that workers are not interchangeable widgets are also creating shortfalls that workers are exploiting.  Inflation  shortages have forced wages upward and emboldened workers to take action for more. 
Read more: BACKSTORY 52.2 - A Movement Moment and a Real NLRB