Online Only Features
Details

Written by Joseph A. McCartin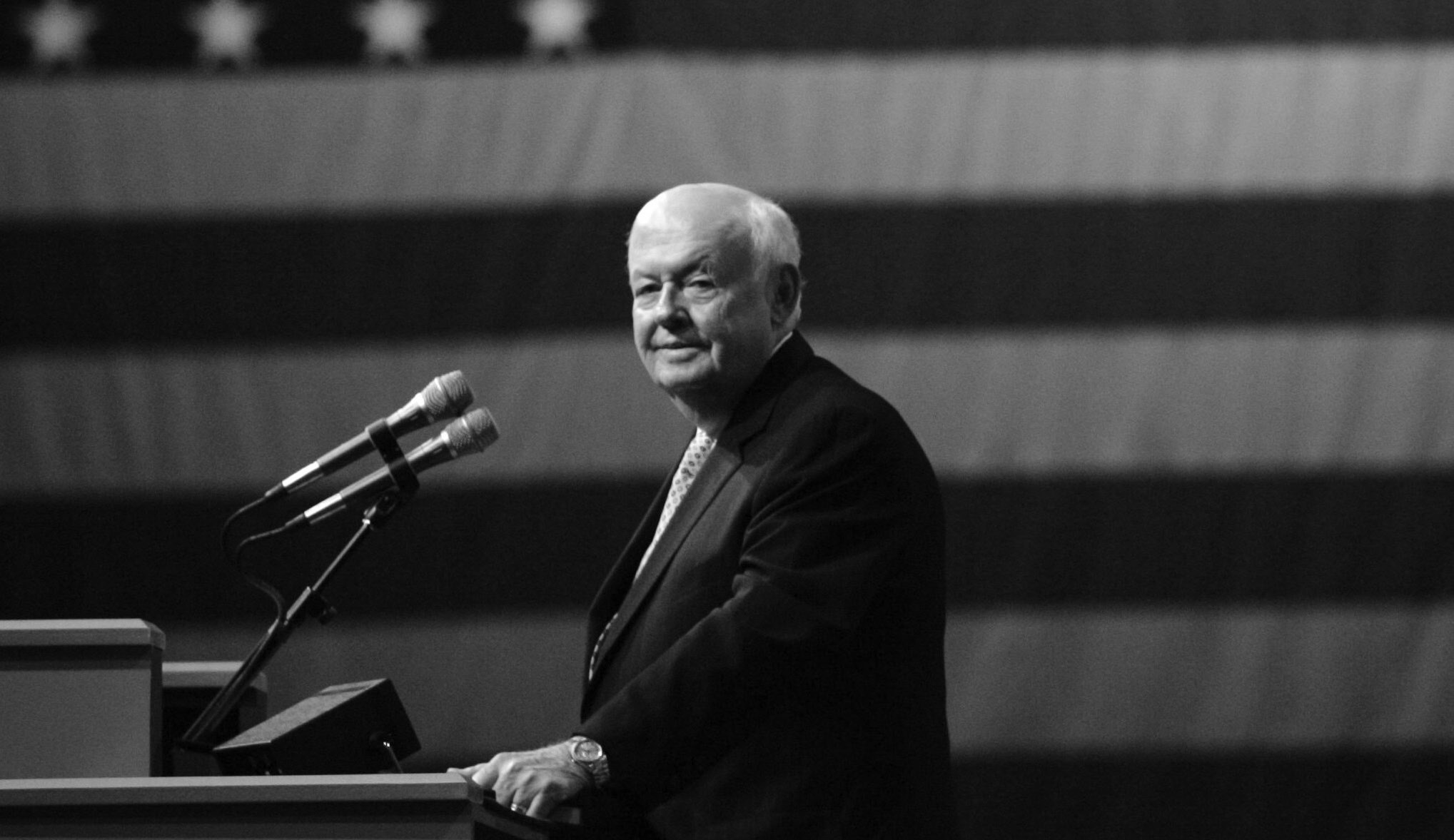 Written by Joseph A. McCartin
On February 1, 2021 one of the most significant labor leaders of the past century died.  The passing of John J. Sweeney at the age of 86 was celebrated not only by those who had worked with or for him, but even by many of his former rivals and critics, which was a testimony to both his stature and the honorable way he conducted himself.  But above all, Sweeney was a remembered as the man who fought valiantly to revive the troubled labor movement in the crucial years between 1995 and 2009, when he served as AFL-CIO president. 
During his tenure, as the labor movement's top leader Sweeney emerged as something like the antithesis of the AFL-CIO's first president George Meany.  There is irony in that, for both men shared much.  They were born 40 years apart to Irish Catholic parents.  Both were raised in the Bronx by fathers who were loyal union men—Meany's a plumber, Sweeney's a bus driver.  Both became union staffers as young men and rose to prominent positions in the New York City labor movement before heading to Washington, DC, in their mid-40s, Meany to become secretary-treasurer of the American Federation of Labor under William Green, and Sweeney to succeed George Hardy as the president of the Service Employees International Union (SEIU).  After serving in their respective national positions for fifteen years, each won election to the presidency of the AFL-CIO, Meany serving as the first president of the united federation, and Sweeney serving as the first president to win a contested election for the federation's presidency. 
Read more: John Sweeney's Legacy and the Future of American Labor
Details

Written by Mariana Ortega Ramírez
Editor's Note: We reached out to one of our companeras in Mexico, Ercilia Sahores, on the eve of the Women's March and Strike that had been called in Mexico City and throughout the country to protest the femicides – killing of women.  She was out of the country but recruited a sister who provided this vivid and beautiful report and photos that captures the power of the march and the women who where there.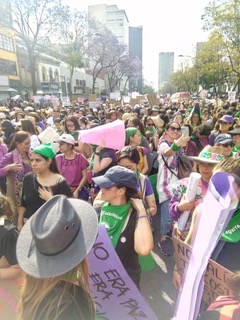 Details

Written by Drew Astolfi
Jane McAlevey's latest book No Shortcuts is what everyone who is serious about social change has to read this year.  At a time when the leadership of several of the strongest national labor unions are at their weakest point in 100 years, some even admitting that they are bracing for cuts in membership of 30 to 50%  this book offers the clearest prescription for rebuilding.  Written right before the Trump victory McAlevey aims her book at the heart of the most important debate in progressive politics right now – how will the American working class rebuild a mass political base, most especially its labor unions?  For McAlevey it's people – in all their splendor, confusion and disarray that are at the heart of successful organizing, and its only organized people that will get us out of this crisis.
We weren't supposed to need this book. 
Read more: BOOK REVIEW: No Shortcuts out of the mess we are in…
Details

Written by Moshe ben Asher, Ph.D. & Khulda bat Sarah
". . . Stop children, what's that sound? Everybody look what's goin down." — Stephen Stills
Is it possible to know our past and not know our future?

Having watched a virtual parade of predations on the American democracy—attacks on the institution of the presidency, the desertion of a once-principled Republican party, the growth of corporate criminality, the ballooning of economic inequality and the monied corruption of government, and a deepening erosion of the electoral franchise—can we be shocked by the hollowness of what is left?

Do we, committed to an enlightened future, act in good conscience if we behave as if what we've been doing all along will somehow counter these deadly blows to the republic, or that somehow our organizations will avoid the fallout?

"That sound" we hear is a death rattle. What we are witnessing is nothing less than the death of the American dream at its moral-spiritual core. The soul of America is dying.
Details

Written by By Wade Rathke
I received a note from Fred Ross, Jr. and Mike Miller seeking support for this campaign to recognize, posthumously, Fred Ross, Senior, one of the great organizers for lower income families of all races and ethnicity, for a Presidential Medal of Freedom. Over the years while I was at ACORN whenever I was asked if I was an Alinksy-organizer, I would often reply, "No, I was a Ross-organizer!" Fred Ross's commitment to house meetings was instrumental in the role "organizing committees" played in the ACORN Model.
Below you will find the letters that Fred and Mike have helped distribute that have been signed by several Congresspeople and sent to the White House. Hopefully, you will join us in adding your name in support of this call for recognition for those who work in the vineyards of the freedom fight.
Wade

Dear Colleague,
As President Barack Obama considers candidates for the Presidential Medal of Freedom, I write to you today to join me in a letter that urges the President to award posthumously the Presidential Medal of Freedom to the legendary organizer, Fred Ross, Sr.